EB-5 Immigrant Investor Program – Regional Center
The EB-5 Green Card, also known as the immigrant investor program, is an employment-based green card category that allows foreign investors to obtain permanent residency in the United States.
The EB-5 investor visa was created in 1990 as a part of the Immigration and Nationality Act of 1990 with the intent of improving the US economy by offering permanent residency to foreign investors. Initially, the EB-5 green card was available for those immigrants who had invested or were planning to invest in a completely new commercial enterprise or a Targeted Employment Area (TEA), but with the introduction of the Pilot Program in 1992, investors could also invest in new or existing commercial enterprises, including troubled businesses, or in Regional Centers. American Life, Inc. of Seattle, WA is the oldest Regional Center in the US with over 8,000 green cards issued to its investors and their dependents.
Each year, 10,000 EB5 visas are allocated to foreign investors, 3,000 of which are reserved for aliens who invest in TEA and 3,000 for aliens who invest in commercial enterprises affiliated with Regional Centers.
The EB-5 process for Indians may take between 18 and 24 months – based on current processing times – 10 years shorter than the H1B line
EB-5 immigrant status
Some of the benefits of the EB5 Regional Center immigrant investor program are listed below.
• Does not require a job offer from US employer.
• Does not require a labour certificate.
• Does not require the investor to have any particular business training or experience.
• Does not restrict entry of applicants from any country.
• The EB-5 green card holder may work for another company, or not work at all.
• The EB-5 investor's spouse and unmarried children under the age of 21 may accompany the EB-5 green card holder to the US on family-based green cards.
• The EB-5 investor and his dependents are granted conditional permanent residency valid for two years.
• The EB-5 visa holder may apply for US citizenship if he has a continuous presence in the US with a valid green card for five years. The five years start accruing from the time the conditional green card is granted.

EB-5 requirements
To qualify and apply for EB-5 green card, applicants must meet the following EB-5 requirements and eligibility criteria.
• Foreign national must invest US$500,000 in an approved Regional Center like American Life. We expect the minimum investment to increase in 2018 to $1m or more.
• The Regional Center must create either direct or indirect jobs to employ 10 US workers for each $500,000 investment. American Life is a real estate developer that employs EB-5 capital to build hotels and office buildings.
• American Life's EB-5 investments are made in approved Targeted Employment Areas where job creation is needed.
• The American Life EB-5 investor is an equity partner in a partnership that owns commercial real estate.
• The EB-5 investor living in the US must self-accredit as an Accredited Investor, meaning that he has a personal net worth, excluding his personal residence, of $1m or an annual income of $200,000 in each of the two preceding years, or $300,000 with his spouse, or has a reasonable expectation of reaching the same income level in the current year.

EB5 Process – completed by your immigration attorney
The EB5 visa application process consists of the following steps to obtain a USA investor visa.
1. File Form I-526, Immigrant Petition by Alien Entrepreneur. This will be filed by your attorney when your
$500,000 investment is received by American Life, Inc.
2. Upon approval of Form I-526, file Form I-485, Application to Register Permanent Residency, in the US with USCIS for adjustment of status, or file Form DS-230, Application for Immigrant Visa and Alien Registration, with Department of State (DOS) for an immigrant visa.
3. After two years, the applicant can file Form I-829, Petition by Entrepreneur to Remove Conditions on Permanent Resident Status.

EB-5 required documents
The following list of required evidence and documentation is a tentative list. You may be required to provide more or less evidence depending on your situation. Required documentation for applying for EB-5 green card may include:
• Evidence supporting the amount of investment and area of investment
• Evidence that the funds invested were acquired or obtained through legal means
• Foreign business registration records
• Personal, business, and other tax returns
• Documents identifying the source of money
• Evidence that the enterprise will create ten full-time positions
Your attorney and American Life will work with you to meet these requirements.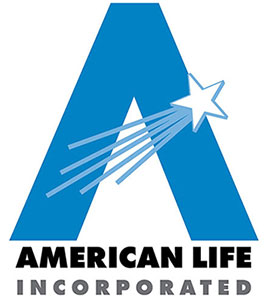 American Life, Inc.
270 South Hanford Street
Seattle, WA 98134
206-381-1690
www.amlife.us